Places to eat out in Dingle
A selection of restaurants close by accessed by the public footpath which we are more than happy to book for our guests.
The Chart House:
Located less than 5 minutes stroll from Emlagh house, here is what Jim Mc Carthy says of his award winning restaurant & team: At the Chart House we strive to deliver a memorable dining experience, and for our loyal and regular customer each visit to the Chart House needs to be better than the last. Of course, achieving "Best Restaurant in Dingle and Kerry" is about the food, and our Head Chef Noel Enright and his team only source the finest local produce and create menus to reflect what is in season. We firmly believe that when our seafood and meat are prepared and cooked with little fuss and complication and accompanied with appropriate garnish and undertones of exquisite sauces that you have the best result.
Out of The Blue:
This seafood only restaurant is located along the footpath via the waterfront from Emlagh House, five minutes away. Tim Mason & his team have a unique philosophy about what they do:
Everything depends upon the catch of the day and nothing but the best will do. If there's no fish, the restaurant doesn't open.The menu, given on blackboards, changes every day offering a huge variety of whatever is available from the boats that morning. Anyone who is lucky enough to get a table in this small casual restaurant can expect seriously delicious seafood cookery
The Stone House:
Located on the Wild Atlantic Way, about 7 miles west of Dingle Town. The Stone House has a breath taking view towards the Skelligs. You can enjoy taking a table outside on a fine day and the food is wholesome and very tasty. When the weather is less favourable you can take a table indoors in the cosy interior with old world charm.
Doyle's Seafood Restaurant
Located less than 10 minutes stroll from the house, run chef Sean Roche & Anna Scanlon, their philisophy is they endeavour to serve great food in a relaxed and friendly setting and continue to maintain a strong commitment to the sourcing of sustainable seafood, working very closely with local suppliers to serve the best of local and seasonal produce
Lord Bakers Restaurant
On Main Street just over 7 minutes from Emlagh House, Lord Bakers is a long established family-run business and all their ingredients are locally sourced. Dishes are prepared so as to allow the freshness of the ingredients to shine through. Main courses include the roast rack of spring lamb and fresh fish catch of the day.
Bob Griffins Bar – Before or After your dinner we would suggest stopping by this lovely pub where you can indulge in a freshly made cocktail or mocktail, a creamy pint of Guinness or choose from the selection of alcoholic and non alcoholic drinks in a delightfully unique hostelry.
There are also many bars & cafes in Dingle offering a large variety of choices to cater to all tastes, we are happy to recommend or book many of these to suit your requirements on the day.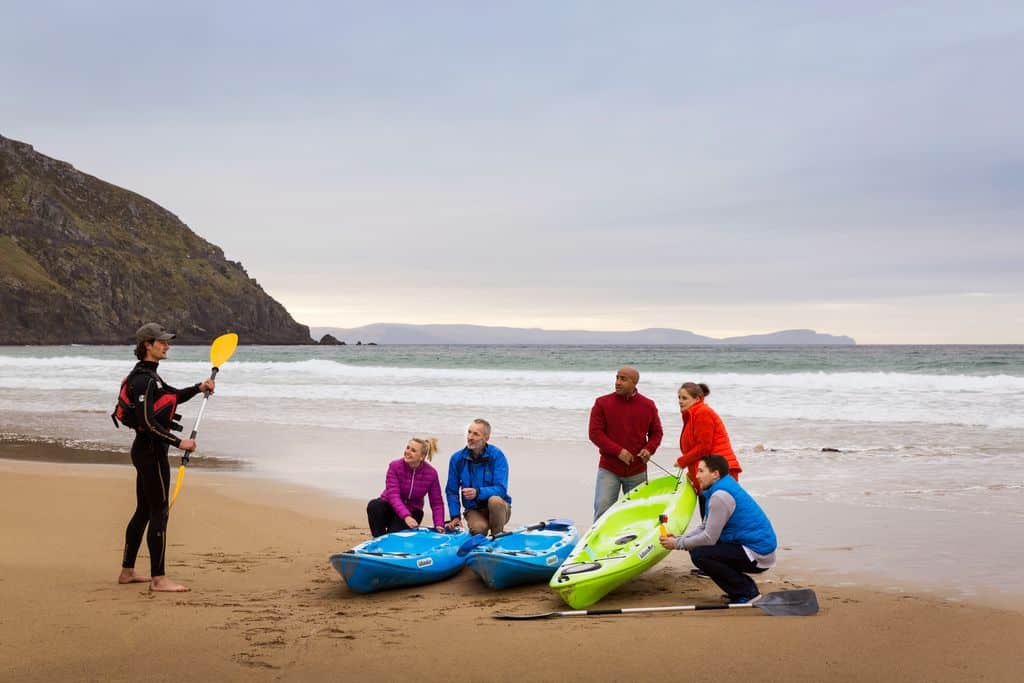 Looking for things to do in Dingle?